Dear Ministry Partners,
As we look back at all that has happened since the writing of our last newsletter we've lived a lot of life and we know many of you have as well! The most significant life event that transpired in the last months was the loss of our daughter Samantha Joy. To our great joy we discovered we were expecting in mid-May. In this crazy year of Covid-19 related challenges, this was a huge bright spot in our lives. While it wasn't an easy pregnancy, we had several ultrasounds that revealed a strong heart beat as our little one grew. In early August, when we had an ultrasound for Carmen's 15 week appointment, we discovered that our precious daughter has stopped growing before the 12 week milestone. What followed was a whirlwind of grief and pain. We had a graveside service to celebrate her short life and to take comfort in the promises of the Resurrection through our Lord Jesus. This ministered to us deeply, as did all of the beautiful notes and meals that poured in from our MAG and church family. We have found that grief is sneaky, but that Jesus is also so very present to walk with us through our hurt and disappointment. This picture is the one we had planned to use to announce the pregnancy on Facebook and also one of the kids being silly as they celebrated the news of their new sibling.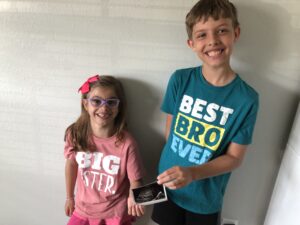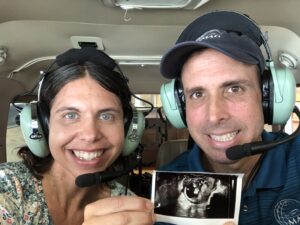 ---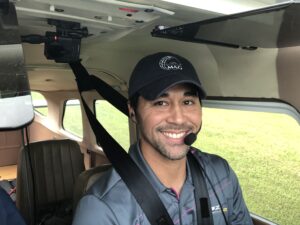 While we continue to grieve, there are still good things God is doing in our midst. We have been sharing over the months about the team that God has assembled to serve with MAG in Honduras. Carmen has been working with these families in the mobilization process and Sean with pilot training. Having them all in Burlington to grow together as a team is a deep joy. Carmen first met the Crothers when they had their field visit on a Honduras VBS trip in 2018. We then walked with them through their support raising and a year of maintenance experience. They arrived in Burlington in mid-August to prepare for pilot standardization.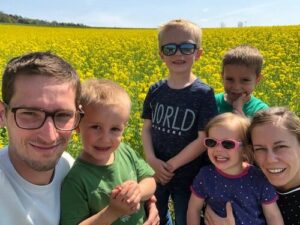 Many of you have been praying with us for the Hochenburgers as well. They were present with us as Christoph completed his U.S. Commerical rating last fall/winter. They went to Austria, their passport country, for what we all thought would be 2 months, until COVID-19 spread and changed many plans. Even while we yearned for them to be back with us, they made fruitful use of their time in Austria with support raising and Nina (the wife who is a pediatrician) worked in an Austrian hospital. God did a mighty work to provide for their return for the training and team building events, and we are grateful.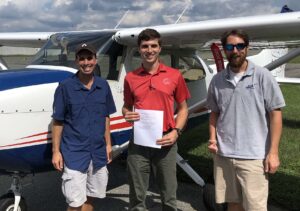 The 3rd family in this dynamic team is the Hoblits. Brad was an apprentice with us and they discerned a call to stay with MAG. We praise God! They completed Spanish language school in Honduras this summer and Brad squeezed in his CFI rating (Certified Flight Instructor) after their return as the rest of the team was gathering.
Next Monday Sean will begin leading them in MAG's first ever pilot standardization event. You might remember that in May 2018 Sean went to MAF (Missionary Aviation Fellowship) headquarters in Nampa, Idaho for pilot standardization. This method of sending a pilot out occasionally to MAF has been MAG's standardization process until now. With 3 pilots ready to be standardized at once, that is too many for MAF to receive at once into their already full event. Instead there is a very experienced MAF pilot who lives in the region who will be helping Sean conduct our own event. Pilot Standardization is a time when an organization's pilots are trained to fly in the way that organization deems the safest/ most beneficial for their context and aircraft type. It also involves honing these skills and procedures on fields that will be typical in their country of service. Sean has been spending the last couple of months working to establish a portfolio of grass airstrips (many private) to help simulate mission field flying for the pilots. Here are some pictures of what Sean has found. We are thankful for the individuals the Lord has prompted to let us use their property for training.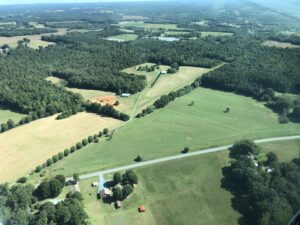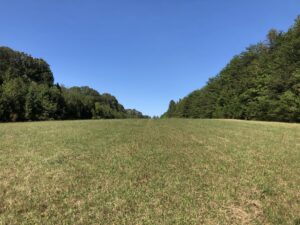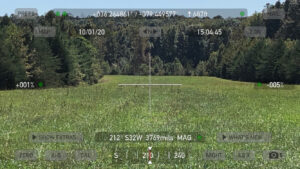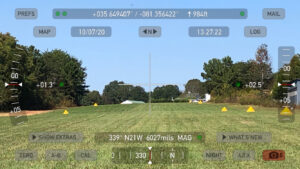 ---

And well, there may be many airstrips to land on, but without an airplane, it is hard to train! The refurbishment of 3MG (the tail number for our air ambulance that is usually serving in Honduras) came to completion with many upgrades including a new engine and a new paint job. Many of you saw videos of this airplane while we were raising our support. You will notice it now has a new look to match the rest of our fleet. Enjoy the pictures from the day our pilots celebrated with MMS in Coshocton, Ohio and brought the plane to Burlington. Brad Hoblits also gives a video update to the vital role of this airplane.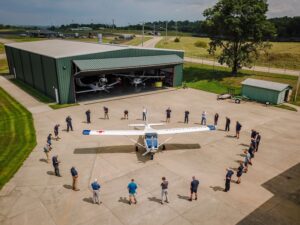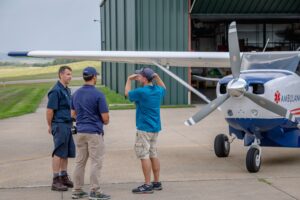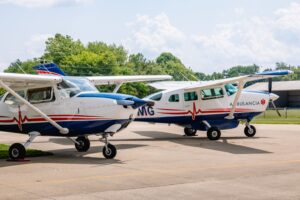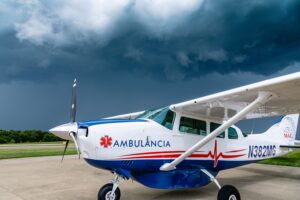 ---
When an airplane has a new engine and comes out of refurbishment it needs careful attention and a specific regimen of flying until the oil consumption is stabilized. This has been a significant task since 3MG's arrival as we get ready to use it for standardization.

Thank you for your partnership that makes this ministry of preparing and launching missionary pilots possible. In the next newsletter we will include some updates from our pilot apprentice graduates who have made it to their fields of service. We are so encouraged by how God is working through them.
With Love in Christ,
Sean & Carmen Garrigan