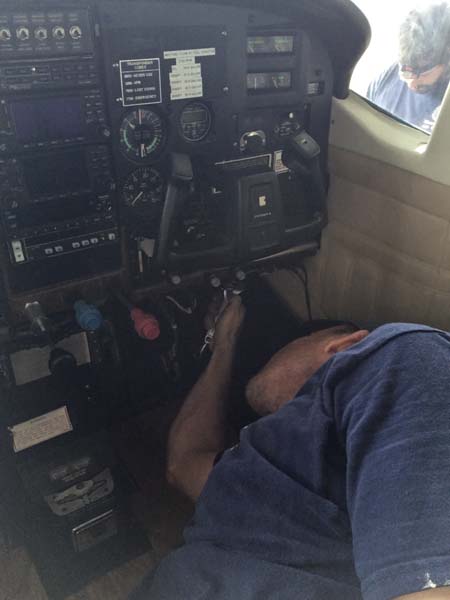 Ministry tools come in all shapes and sizes, some you can hold and some that hold you. They help us to carry out the work and ministry that God has called to undertake in His name. In youth ministry old socks, a Ziploc bag of cheese crackers and even tubs of Jell-O were tools that we used to build relationships (some of you who have been a part of our youth ministry antics may recognize some of those). As a pilot, one of my key tools is a bit more obvious and also more complex- an airplane. Its uses are many and its impact far reaching. The single engine airplane we use in Honduras is due for maintenance and needed to return to the US. It has had quite an adventure operating in Rus Rus and tells a compelling story of how God uses people to carry out His mission and love to a hurting world. In just the last 5 years our Cessna 206 has flown nearly 1000 hours totaling over 500 flights with just under 100 of those flights being medical related and almost 135 hours for medical flights. The plane is also used for moving missionaries and equipment as well as short term teams and supplying our remote location of Rus Rus with essentials to run the facilities as well as the hospital.
Operations in Rus Rus and Honduras, while not without challenges, are moving forward in very encouraging ways. MAG's board of directors just approved a Honduran national to become a MAG missionary equal to the rest of the staff. His name is Esau Nuñez and he will assemble a partnership team to help him succeed. Both Carmen and I have really enjoyed getting to know him while we've been in Honduras. The nationals in Rus Rus have been given more responsibilities and have risen to the occasion. We are continuing to live into the model of "ministry with" and not just "ministry for" others.
---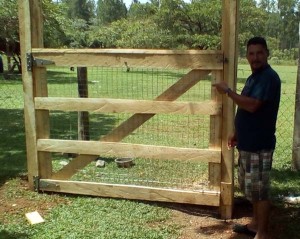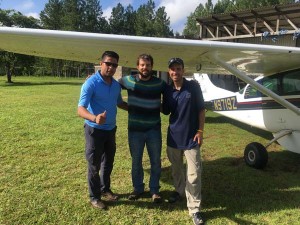 ---
In July I was a part of the team that brought back the Cessna 206 from Honduras to our headquarters in Burlington NC. I flew with Paul Jones who operates in Guatemala with MAG. It was a great opportunity to build time and experience in the field and experience air traffic controllers who speak English as a second language. Navigating paperwork to get into and out of countries with an aircraft was a new challenge, along with negotiating different currencies, when to pay cash or use a credit card. As headquarters staff, part of my job description is to be a resource to field programs when needed. This opportunity to assist in airplane relocation gave me valuable experience in learning the different aspects of flying within our field countries and moving between them.
---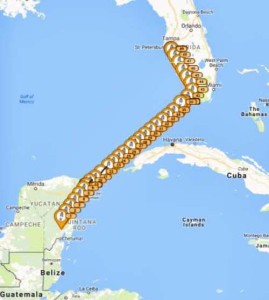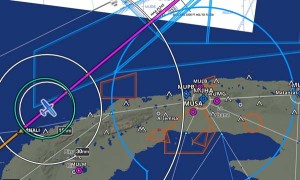 ---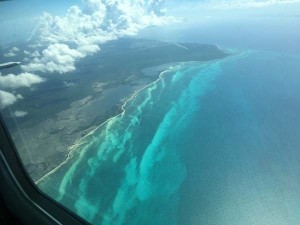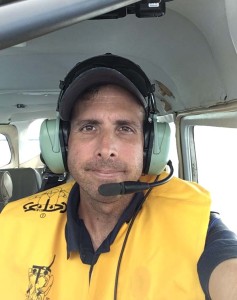 ---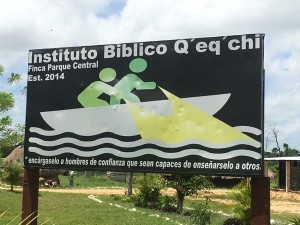 Part of the journey back to Burlington was a stop in Guatemala; specifically the Petén in the north. Our new Guatemalan airstrip is called Central Park is located in a town called San Francisco. While I was there preparing the paperwork for our flights to Mexico and the US, I had a great opportunity to see firsthand the day to day operations and experience the Kekchi (Q'eq'chi) Bible Institute which is next to the airstrip. This institute is a wonderful resource to train people from local villages to become pastors so they can return to their villages, teach God's Word, and plant churches. These men and women love the Lord and are eager to bring God's word back to their people. The Q'eq'chi villages can be closed to "outsiders" and previous attempts by missionaries have failed in starting churches. Outsiders can also include Guatemalans who are not Q'eq'chi. The indigenous leaders are also trained to be farmers and given basic maintenance skills so they have a means of support while planting a church.
---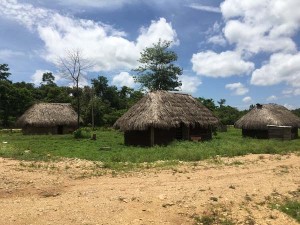 ---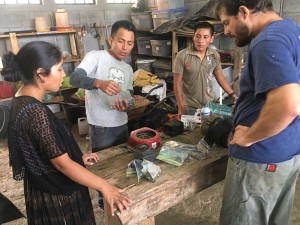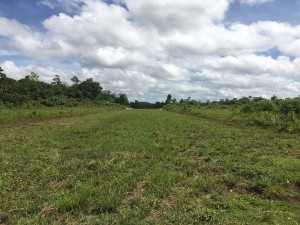 ---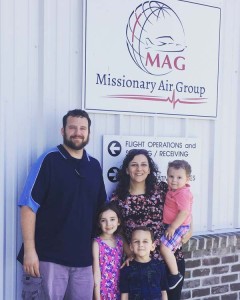 Shortly after my return to North Carolina we had another 2nd consult visit with a MMS apprentice family (the Woockmans) who, the Lord willing, will be in North Carolina to begin flight training in about a year.
Thanks for your prayers and financial gifts that power this ministry of bringing Help and Hope by Air!
The Garrigans