So that you may live a life worthy of the Lord and please Him in every way: bearing fruit in every good work, growing in the knowledge of God." Colossians 1:10
Dear Partners in Ministry,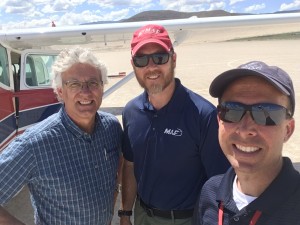 We thank God for a great summer. This is the first summer in 3 years where we haven't needed to move, so that feels extra great. We recently hit our 2 year mark in North Carolina. We've remarked how settled we feel and thankful to be on this side of the transition curve.
Still we've been grown and stretched in other ways this summer. In May Sean traveled to the MAF (Mission Aviation Fellowship) headquarters in Nampa, Idaho to participate in their 4-week pilot standardization training. This training is a requirement for all of their field pilots, and they allow smaller organizations, such as ourselves, to send people as their capacity allows. In Nampa Sean received advanced training in a Cessna 206, which is what MAG uses in our 2 of our 3 field programs. His training served 2 purposes. The first being to gain the same training experience that all MAG field pilots receive and the second to gain experience and knowledge for advance training with the pilot apprentices.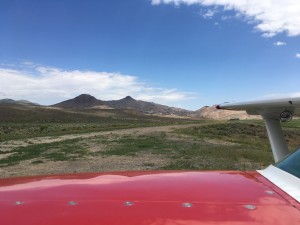 Flying in Idaho is an amazing opportunity, yielding beautiful scenery as well as challenging conditions. There is a significant psychological aspect to flying around terrain. During his training Sean added the phrase "descending into rising terrain," for example, to my vocabulary. Subconsciously as terrain begins to rise, the brain starts sending messages to the arms to begin pulling back on the control yoke. The opposite is true as terrain begins to fall away. The brain tells the arms to relax on the control yoke. Self-preservation is a strong instinct. It becomes a willful act to control the airplane and place it where it needs to be regardless of the ground and the rate at which it is rising or falling away. It can also be a challenge, when the runway becomes hidden by trees and ridge lines, and faith is required to believe it's still there. A disconnect is required between where I am and where I need to be. Things don't look right now, but if I fly the course I laid out, it will work out in the end.
---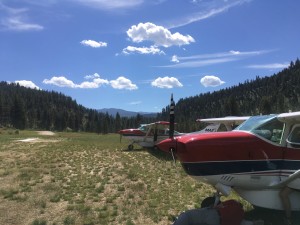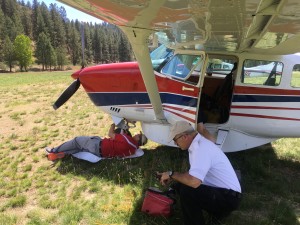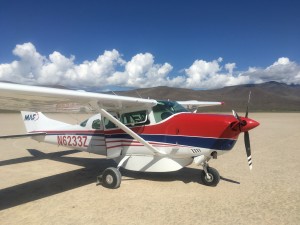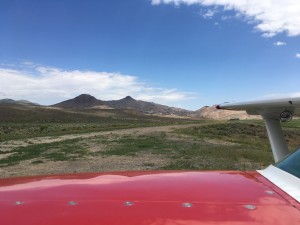 ---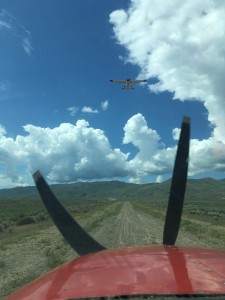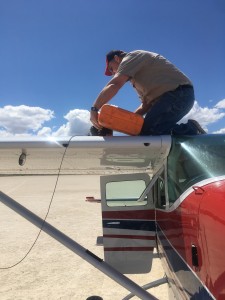 ---
Our apprentice program also grew this summer as we added 2 more apprentice families to life, ministry, and pilot training in Burlington. The Gudemans arrived at the end of May and Woockmans shortly after in June. Andy Gudeman is picking up his flight training with work on his instrument rating, and Keith Woockman will be initially working to complete his private pilot rating. The Woockman family moved to town earlier than his scheduled flight training, as they were expecting their 4th child who was born at the end of July.
---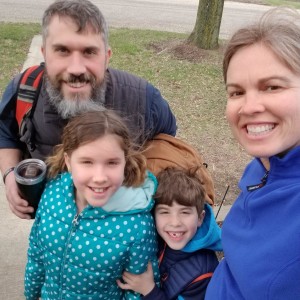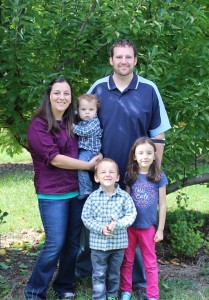 ---
The typical progression of flight training for our apprentices:
1) Private Pilot (this is the most basic pilot rating)
2) Instrument Rating (this allows pilots to fly in the clouds using only instruments)
3) Commercial Rating (this requires pilots to adhere to stricter standards and also allows them to fly for profit)
4) Advanced Training (this is the stage in training where we work to hone their skills in preparation for a technical evaluation with a sending organization)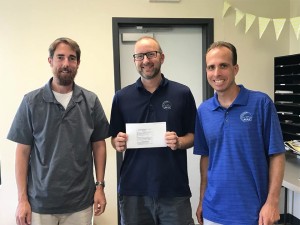 This past week apprentice Aaron Hammitt passed his commercial examination and will quickly move into his advanced training unit. One of the great answers to prayer this summer  was a borrowed Mooney airplane for Aaron's complex aircraft time.
As we gear up for the new school year Carmen will be working on further developing our short term team structures and some new church mobilization initiatives. As Lilly begins full day kindergarten it feels like a significant shift in our lives as parents. We are praying through whether this is the right time for Carmen to begin a Doctorate of Ministry program. We found one in Global Christianity and Development that would add further depth and strength to our work with MAG. If this is the right time it would begin in January of 2019.
We thank God for all of your continued support and prayers. We are so blessed to partner with the Lord to prepare more missionary pilots to labor in Kingdom work in distant reaches of the globe.
---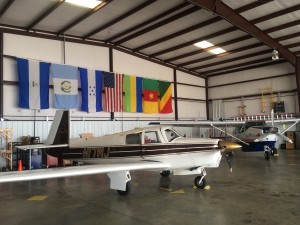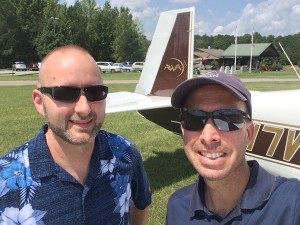 ---
Thank you for your prayers and partnership!
With love,
Sean and Carmen Garrigan